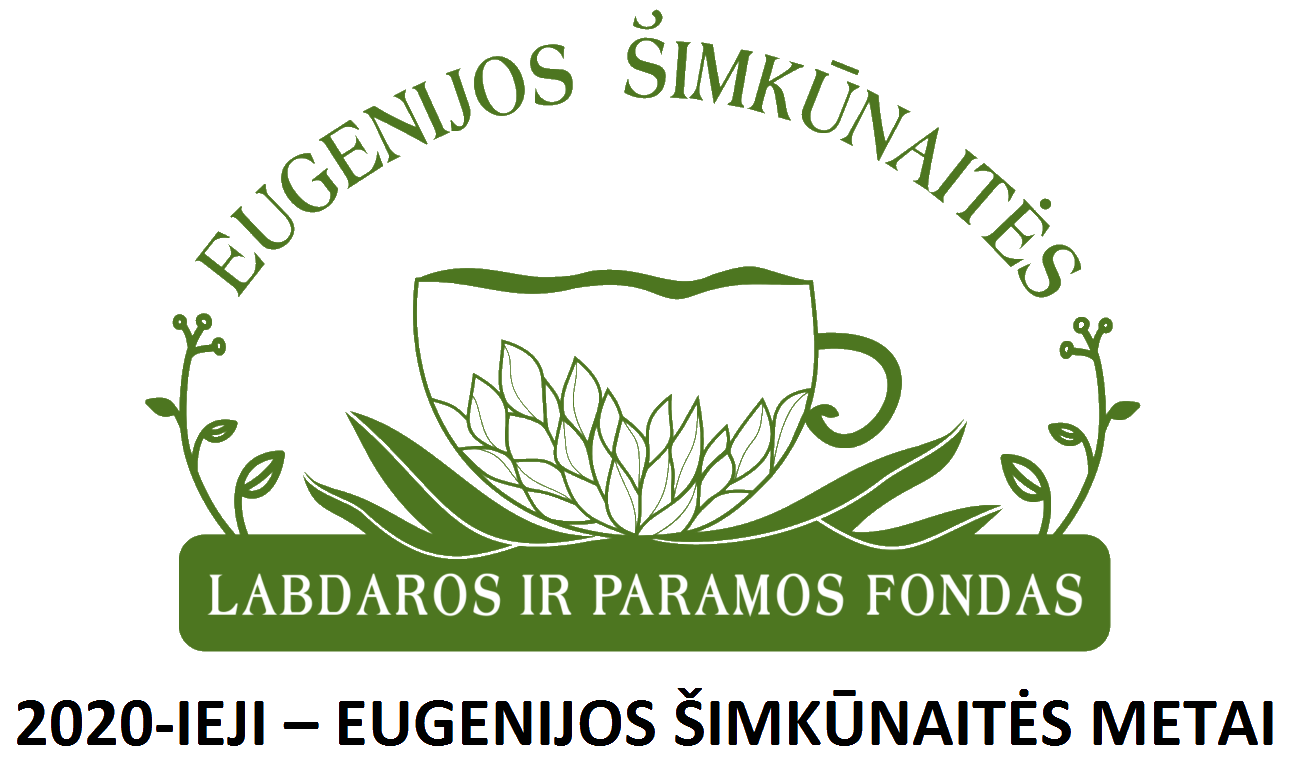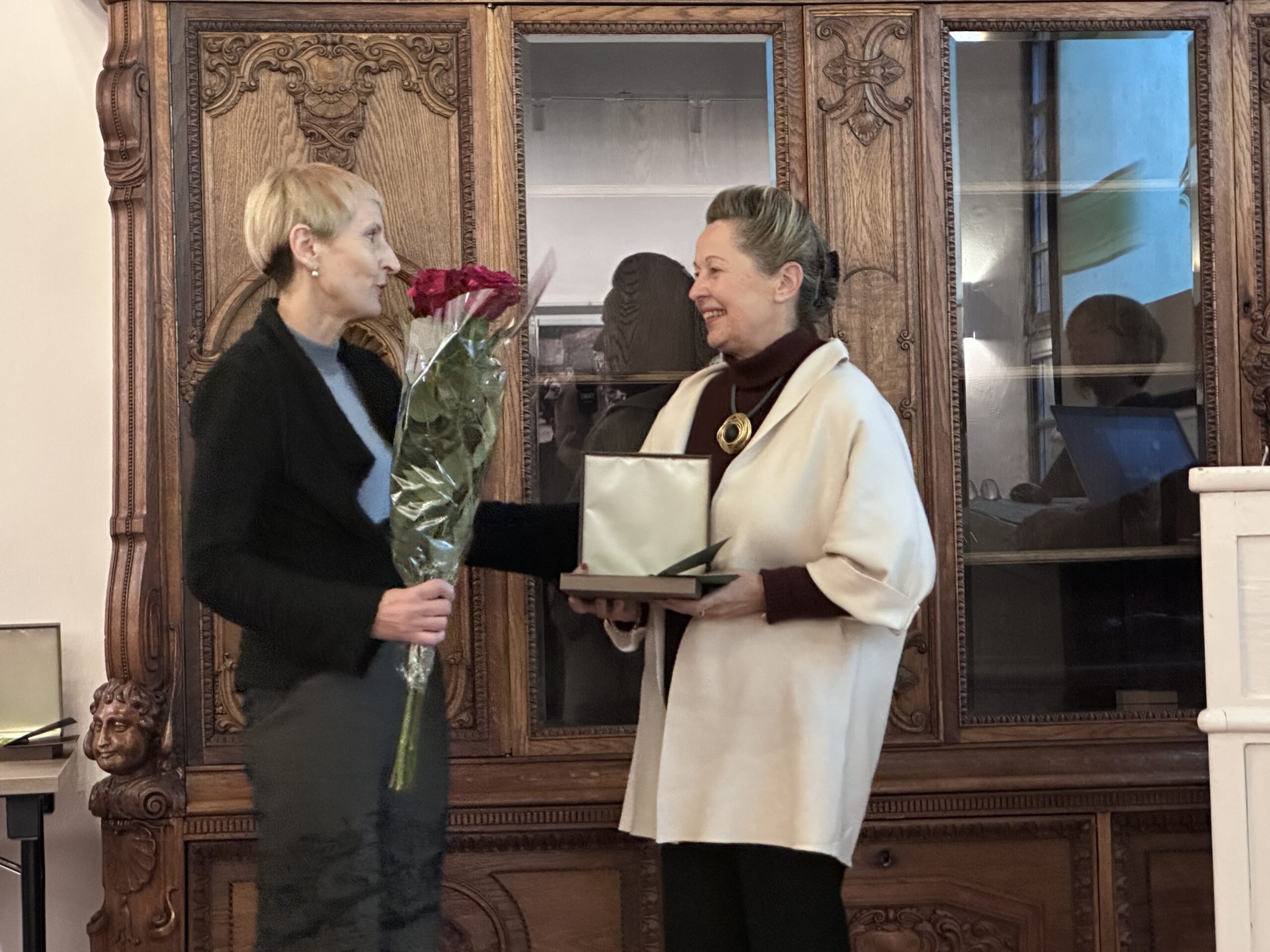 J.F. Volfgango medalis Fondo valdybos pirmininkei Birutei Karnickienei
2023 m. lapkričio 23 dieną Lietuvos medicinos ir farmacijos istorijos muziejuje vyko iškilus renginys –Lietuvos vaistininkų apdovanojimai "Gloriae pharmaciae Lithuaniae 2023". Už nuopelnus Lietuvos farmacijai 8 asmenims iškilmingai buvo įteiktas žymaus farmacijos mokslo pradininko, vaistininko, farmakologo, botaniko, Vilniaus universiteto profesoriaus J. F. Vofgango medalis. Plojimais buvo sutikta žinia, kad medalis įteikiamas ir Eugenijos Šimkūnaitės labdaros ir paramos fondo valdybos pirmininkei Birutei Karnickienei už ilgametę aktyvią ir prasmingą veiklą farmacijos srityje ir pastovų rūpinimąsi habil. dr. Eugenijos Šimkūnaitės paveldo sklaida. Priimdama apdovanojimą Birutė Karnickienė sakė, kad tai visų Fondo veikloje dalyvaujančių asmenų šventė ir dėkojo jiems.
Per užpustytus kelius lėtai, bet užtikrintai iš visų Lietuvos kampelių į Kauną sugužėjo renginio svečiai, kurie, beje, vos sutilpo į nedidelę muziejaus salę. Nepaisant rudens pabaigoje ištikusių žiemos išdaigų susirinkusiųjų nuotaika tikrai buvo pakili. Pranešimų sesiją pradėjo taip pat tą dieną apdovanota dr. Reda Griškaitė. Ji pranešime pristatė ir apžvelgė neseniai savo išleistą knygą "Nuo botanikos iki istorijos: Paluknio dvaro literatė Aleksandra Volfgangaitė". Būta svečių iš Ukrainos – tai prof. Danylo Kaminsky, kuris supažindino su 170-ies metų jubiliejų švenčiančiu Farmacijos fakultetu pranešime "Lvovo nacionalinio Danylo Halytsky vardo medicinos universiteto fakultetui – 170 metų". Žodžio "garbė" įdomią ir įtraukią mokslinę analizę pateikė dr. Audrius Valotka. Prieš apdovanojimų teikimo ceremoniją dr. Tauras Mekas prisiminė visus jau seniau apdovanotus Lietuvos vaistininkus, tarp kurių buvo ir pati Tautos žiniuonė Eugenija Šimkūnaitė. Šventę vainikavo ukrainietiškos ir lietuviškos dainos, kurias atliko Maryna Pylypenko, Vaidas Lengvinas ir jaunasis solistas Kyrylo Dernoyi.
"Gloriae pharmaciae Lithuaniae" pirmasis renginys įvyko 2017 metais rugsėjo mėnesį. Šiuo apdovanojimu siekiama ne tik puoselėti ir išlaikyti gyvą garbingą Lietuvos farmacijos istoriją, bet taip pat siekiama, kad svarų indėlį įnešusieji būtų gražiai pagerbti, įvertinti, kad jų darbai nedingtų laiko užmaršties verpetuose ir nesumenktų tarp besisukančių kasdienės rutinos girnų.
Renginio dalyviai dėkingi Lietuvos medicinos ir farmacijos istorijos muziejaus direktoriui dr. Taurui Mekui už sukurtą jaukią betarpišką aplinką, už sklandžią šventės organizaciją ir kiekvienam apdovanotajam skirtą šiltą žodį.
Nuoširdus ačiū renginio mecenatui ir šio apdovanojimo iniciatoriui vaistininkui Anatolijui Kostiukevičiui, be kurio nuoširdaus atsidavimo šiai idėjai tokiu medaliu farmacijos pasaulis nebūtų turėjęs galimybės didžiuotis.
2023 m. spalio 18 dieną pristatytas iniciatyvos "Utenos herojai" naujausias kūrinys – habil. dr. Eugenijos Šimkūnaitės didelio formato piešinys nutapytas ant Utenos kolegijos Medicinos fakulteto sienos.
Lietuvoje bene žinomiausios gatvės meno kūrybinės studijos "Gyva grafika" menininkai Žygimantas Amelynas ir Tadas Šimkus kelias naktis piešė tarp žolynų susimąsčiusios žymiosios Tautos žiniuonės Eugenijos Šimkūnaitės portretą. Šį darbą vainikavo kūrinio pristatymo popietė, kurioje dalyvavo vienas iš idėjos autorių, atviros kūrybinės erdvės-galerijos "Pokšt" įkūrėjas ir vadovas uteniškis Tomas Karklinis, Utenos kolegijos direktorius dr. Raimundas Čepukas. Susirinkusieji turėjo progą paragauti muziejininkės Daivos Kviklytės kvapnios arbatos. Eugenijos Šimkūnaitės labdaros ir paramos fondo vadovas Darius Šinkūnas įteikė Padėkos raštus dėkodamas šios iniciatyvos sumanytojams ir kviesdamas plačiau garsinti savo krašto šviesuolius.
Tęstine iniciatyva "Utenos herojai" norima aktualizuoti vis kitą Utenos miesto ir apylinkių herojų  – žymią asmenybę. Pirmasis kūrinys dienos šviesą išvydo 2021 metais, jis skirtas istorikui, pedagogui Adolfui Šapokai. Eugenijos Šimkūnaitės portretas yra antrasis įgyvendintas darbas. Iniciatyvos "Utenos herojai" dėka per profesionalias edukacijas uteniškiai supažindinami su įkvepiančiu žinomu žmonių gyvenimu ir kultūriniu palikimu, o per šiuolaikines raiškos priemones – gatvės meną, ant pastatų sienų nutapomi didelio formato ilgaamžiai kūriniai. Tokia meno forma viešosiose erdvėse ne tik džiugina akį, bet ir atkreipia praeivių dėmesį, keičia miesto veidą, kuria jo identitetą bei prisideda prie platesnio ne tik Utenos kraštui, bet ir pačiai Lietuvai nusipelniusių žmonių žinomumo.
Informaciją parengė Ingrida Bučionytė
Šaltiniai: udiena.lt
Kiekvienais metais, spalio 24–31 dieną vyksta UNESCO inicijuota "Pasaulinė Medijų ir informacinio raštingumo savaitė". Šiais metais savaitė minima jau dvyliktą kartą visame pasaulyje, o Lietuvos viešosiose bibliotekose "Medijų ir informacinio raštingumo savaitė" organizuojama antrą kartą. 2023-iais iškeltos kelios aktualios temos: finansinis, istorinis, sveikatos raštingumai, taip pat kalbėta apie kompiuterinius žaidimus bei dirbtinį intelektą.
"Eugenijos Šimkūnaitės labdaros ir paramos fondo" pirmininkė Birutė Karnickienė skaitė pranešimą "Ką mala informacijos žinių malūnas: grūdus ar pelenus?" Zarasų rajono savivaldybės viešojoje bibliotekoje. Pranešimo metu atkreiptas dėmesys į sveikatai patikimos informacijos svarbą interneto platybėse. Pristatyti kriterijai, kuriais remiantis galima spręsti ar internete rasta informacija yra patikima. Pademonstruoti patikimi šaltiniai apie vaistus, kalbėta kuo skiriasi vaistai nuo papildų. Aišku, neapsieita be garsiosios vaistinių augalų tyrėjos, mokslininkės, Žolių karalienės, habil. Dr. Eugenijos Šimkūnaitės išminties ir palikimo pristatymo. Teorinę medžiagą papildė viktorina, kurioje susirinkę klausytojai laimėjo knygų, E. Šimkūnaitės puodelį su vyšnių sodo atvaizdu.
Fondo pirmininkė Birutė Karnickienė dėkinga bibliotekos pavaduotojai Jolantai Lementauskienei, vyr. bibliotekininkei ryšiams su visuomene Inesai Dumbravienei ir Skaitytojų aptarnavimo skyriaus vedėjai Saulei Pelekienei už pagalbą organizuojant renginį bei šiltą priėmimą.
Ingrida Bučionytė
Eugenijos Šimkūnaitės labdaros ir paramos fondas didžiuojasi savo prasminga veikla, steigiant vardinę habil. dr. Eugenijos Šimkūnaitės stipendiją studentams. Ši stipendija buvo įteikta jau keturis kartus: LSMU Farmacijos fakulteto studentėms Astai Tiškutei ( 1999 ), LSMU Farmacijos fakulteto studentei Rūtelei Žemaitytei (2014), Utenos kolegijos Medicinos fakulteto studentei Ievai Šakinytei (2021), Utenos kolegijos Verslo ir Technologijų fakulteto studentei Ugnei Šinkūnaitei (2022).
Ši graži tradicija paskutiniaisiais metais įgyvendinta bendradarbiaujant su Utenos Rotary klubu. Fondo bei Eugenijos Šimkūnaitės vardo stipendininkų bendradarbiavimas bei veikla skatina jaunus žmones pažinti bei įsigilinti į garsios mokslininkės E. Šimkūnaitės darbus, idėjas, jas tęsti ir plėtoti, skleisti žinią apie fitoterapiją, tradicinę mediciną bei vaistinių augalų naudą.
2021 m. stipendininkė Ieva Šakinytė atliko tyrimą bei parašė savo studijų baigiamąjį darbą "Endometrioze sergančių pacienčių savirūpos vertinimas", kur apžvelgiamas vaistažolių panaudojimas endometriozės sukeltų simptomų gydyme. Šio darbo pagrindu bus publikuotas straipsnis žurnale "Slauga. Mokslas ir praktika."
2022 m. stipendininkė Ugnė Šinkūnaitė pradžiugino gausybe veiklų, garsinant žymios tauragniškės dr.  E. Šimkūnaitės vardą: dalyvavo radijo laidoje, davė interviu "Lietuvo Rytas" bei "Kur stoti?" laikraščiams, dalyvavo mokslinėje-praktinėje konferencijoje,  rengė savo veiklos pristatymus, sukūrė turistinį maršrutą "Eugenijos Šimkūnaitės takais", atliko tyrimą "Dr. E. Šimkūnaitės žinomumas tarp jaunimo", rengė viktoriną-protmūšį Utenos raj. gimnazijų moksleiviams ir kt. Ugnės Šinkūnaitės atlikti darbai skelbiami Utenos kolegijos tinklapyje. Ugnė ne tik labai organizuota ir veikli – ji šįmet gavo aukštojo mokslo diplomą, jos žiniomis džiaugiasi dėstytojai. Diplomo įteikimo šventės akimirka – nuotraukoje, o plačiau: 
Utenos kolegija | Įteikti aukštojo mokslo diplomai (utenos-kolegija.lt)
Viliamės, kad stipendininkių darbai padės daugybei žmonių atrasti ir iš naujo pažinti mūsų Tautos žiniuonę Eugeniją Šimkūnaitę kaip žmogų, mokslininkę, mokytoją, tyrinėtoją. Tikimės, ši prasminga veikla ir graži tradicija tęsis ir ateinančiais metais, o veiklos rezultatai bus naudingi visuomenei.
Dovilė Marcinkė, Fondo prezidento pirmoji pavaduotoja
Dr Romas Pakalnis sought to work for Lithuania throughout his life because "under any regime, a person can find an environment in which they can nurture and strengthen their country, even if a foreign power oppresses them". He sensitively remembered the past of our nation and state and sincerely cared about our natural and cultural heritage, science, the Lithuanian language, and the future of all of us in Lithuania. He valued everyone he met, saying, "All people with whom fate has brought me together are my greatest acquired wealth."
One such personality was Eugenija Šimkūnaitė, a renowned expert in medicinal plants, an advocate of nature and Lithuanian spirituality, a scientist, and a habilitated doctor of natural sciences. The communication between two witty fellows was lively, sincere, and meaningful. Known as the nation's wise woman, Eugenija Šimkūnaitė immensely enjoyed the company of Romas Pakalnis, inviting him to her name days and birthdays, entrusting him with organising tasks and inspiring him to perform his duties with enthusiasm and playfulness.
In 1941, on 1 January (although in the documents, it's recorded as 4 January), a boy was born in the village of Kirkliai (Utena district). From an early age, he acquired life experience, wisdom, diligence, and perseverance from his parents and the enlightened members of his native village. He learned patience and sobriety from nature and knowledge from books that he held in high regard. The secrets of speech were whispered to him by fate and later refined by himself with great subtlety. After completing the seven-year school in Sudeikiai and being only thirteen years old, Romas began his studies at Vilnius Forestry Technical School, where he studied and worked. "Now, I wonder if it was easy for my fifty-year-old parents, Juozapas and Marijona Pakalniai, with an eternal memory, to put me, their youngest son, in a passing truck in Utena's market on the last days of August, so that I could start my independent living in Vilnius. One hundred kilometres away!" Being far from home then, Romas developed self-sufficiency and a strong sense of responsibility that accompanied him throughout his life.
In 1963, after completing his studies and receiving a degree in forestry engineering from the Faculty of Forestry at the Lithuanian Agriculture Academy (now Vytautas Magnus University Agriculture Academy), Romas Pakalnis started working in the forestry department of Šeduva and later in Radviloniai and Jonava. Romas later recalls, "Not of my own accord, I became a builder of Moscow military objects, for a year, I was a surveyor engineer, nicknamed with the title of an ordinary engineer (confusing military rank and duties), and I also was the main hero of the plays performed at the Moscow Mayakovsky Theatre for two evenings." In 1971, after completing his postgraduate studies at the Institute of Botany of the Lithuanian Academy of Sciences, he defended his doctoral dissertation on "Investigation of dynamics and ecological optimum of the major components of a hilly landscape with lakes" and for many years devoted himself to scientific research at the Laboratory of Landscape Ecology of the Institute of Botany. From 1981, he worked as the head of the laboratory, from 1984 to 1989 – as the deputy director for scientific work at the Institute of Botany of the Lithuanian Academy of Sciences, and from 1989 to 2002 – as the director of the Institute of Botany. From 2010 until 2020 Romas Pakalnis intensively worked in the system of the State Service for Protected Areas under the Ministry of Environment of the Republic of Lithuania, where he paid a lot of attention to the management of Natura 2000 sites. He participated in activities related to the restoration of peatlands implemented by the Lithuanian Nature Fund, and became one of the founders of the NGO "Foundation for Peatland Restoration and Conservation".
The active life of the scientist and competent expert Romas Pakalnis included participation in crucial environmental impact assessments of objects significant to Lithuania (such as the Ignalina Nuclear Power Plant, Klaipėda International Ferry Port, Kruonis Pumped Storage Plant, Jonava "Azotas" Plant, Klaipėda Oil Terminal, Vilnius General Plan, Curonian Spit National Park General Plan, Russian oil platform "D-6", Klaipėda Liquefied Natural Gas Terminal, and other projects). In addition, he evaluated the damage caused by Soviet military bases to Lithuanian nature, among other things. "I am happy that I participated in disputes over important objects for Lithuania," said the scientist. He was one of the developers of the Natural Frame idea, the initiator of Lithuania's accession to the European Landscape Convention, and the author of Lithuania's Landscape Policy. Together with co-authors, he participated in the preparation of essential documents for the development of the Lithuanian state (the Sąjūdis programme, the Complex Nature Protection Scheme, the Lithuanian Education Reform Concept and General Programmes, the Strategy and Action Plan for Biodiversity Conservation, the Environmental Protection, Protected Areas, Environmental Monitoring, and other draft laws, etc.) and the creation of the protected areas system in Lithuania. He has written more than 220 scientific and popular science publications on ecology, nature conservation, and environmental issues. Romas Pakalnis worked as a lecturer at the Lithuanian University of Education (Vilnius) and Šiauliai University, where he taught landscape ecology and sustainable development disciplines.
Romas Pakalnis' life, characterised by a subtle sense of humour, encompassed many areas. He was interested in science and education innovations, problems of nature and cultural heritage conservation, and national identity, and he nurtured the native language. Dr R. Pakalnis was the chairman of the Vilnius Nature Protection Society, secretary and vice-chairman of the Lithuanian National Committee of the International Programme "Man and Biosphere," director of the Institute of Botany, member of the Lithuanian Scientists' Union and the Lithuanian National Sustainable Development Commission, president of the Lithuanian Botanical Society, chairman of the conference of directors of state scientific institutions, chairman of the Lithuanian Education Council, president of the Eugenija Šimkūnaitė Charity and Support Foundation, member and chairman of the Lithuanian Radio and Television Council, chairman of the Lithuanian National UNESCO Commission, chairman of the evaluation board for immovable cultural heritage, chairman of the Scientific Council of the Nature Research Centre, member of the Utena Club "Indraja," member and chairman of the Society "Experience", member of the International Peatland Society, and many other organisations.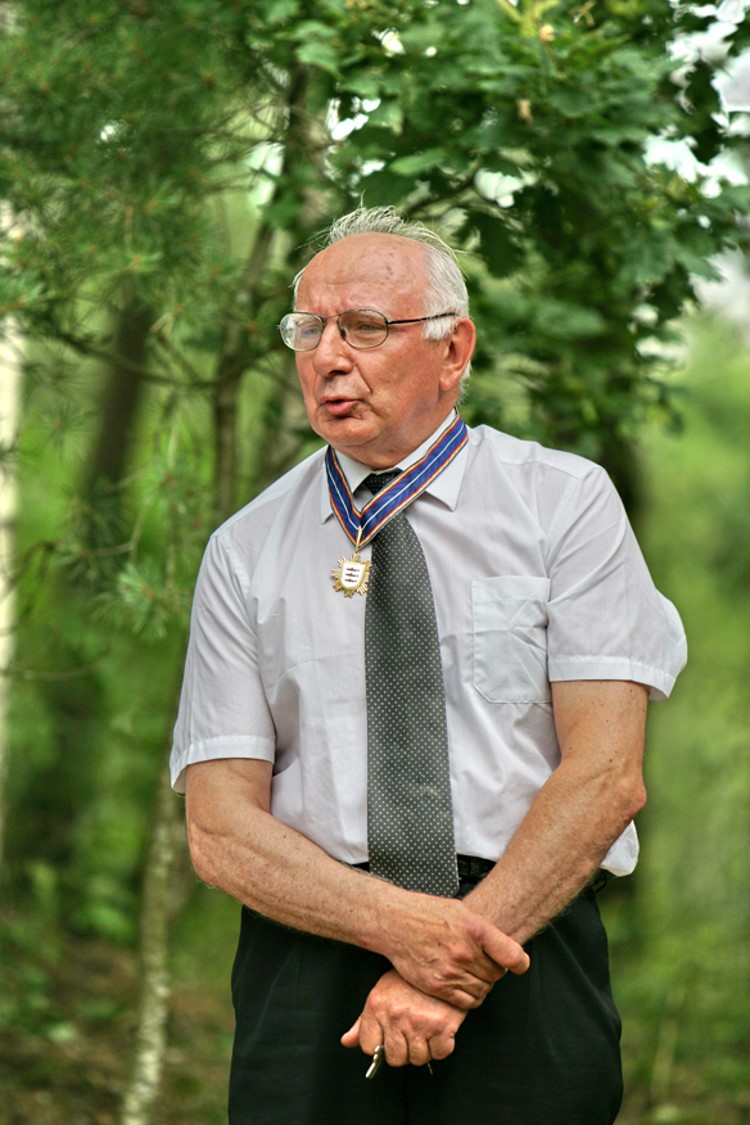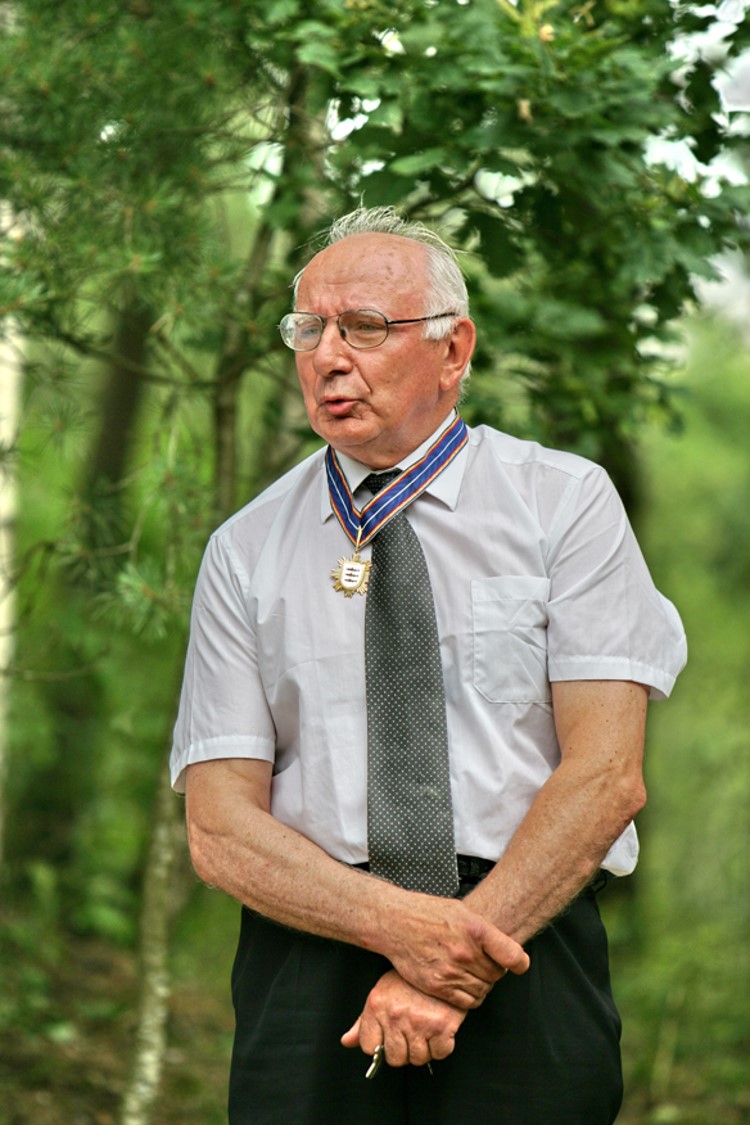 Romas Pakalnis served as the President of the Eugenija Šimkūnaitė Charity and Support Foundation for 23 years, from its inception in 1997 until his death. His leadership was based on advice and senior observations, which is probably why he quickly mobilised people for various public initiatives and activities. It was essential to him that society properly honoured individuals who deserved it in Lithuania (such as habil. Dr Eugenija Šimkūnaitė), so he willingly agreed to be the leader of the foundation that nurtured her memory, selflessly dedicating his time, knowledge, and experience. At his suggestion, Eugenija Šimkūnaitė's manuscript legacy was organised and published as a collection of books, presented to the general public and especially to the people from Utena. Furthermore, he considered it a sacred duty to participate in the maintenance of Eugenija Šimkūnaitė's eternal resting place in Tauragnai Cemetery (Utena district) and the park in Lazdynai (Vilnius city), dedicated to her memory, where a memorial stone was erected and 12 cherry trees, which she loved so much, were planted.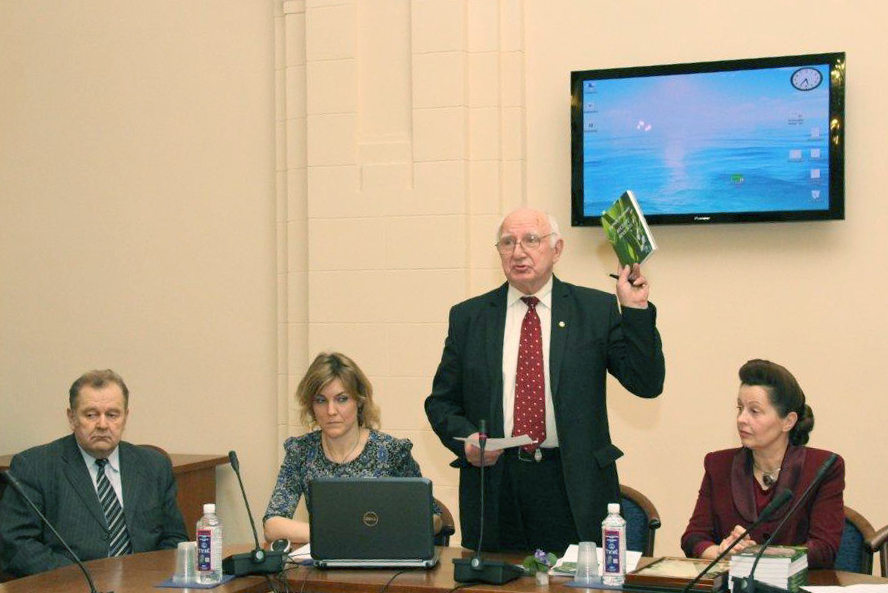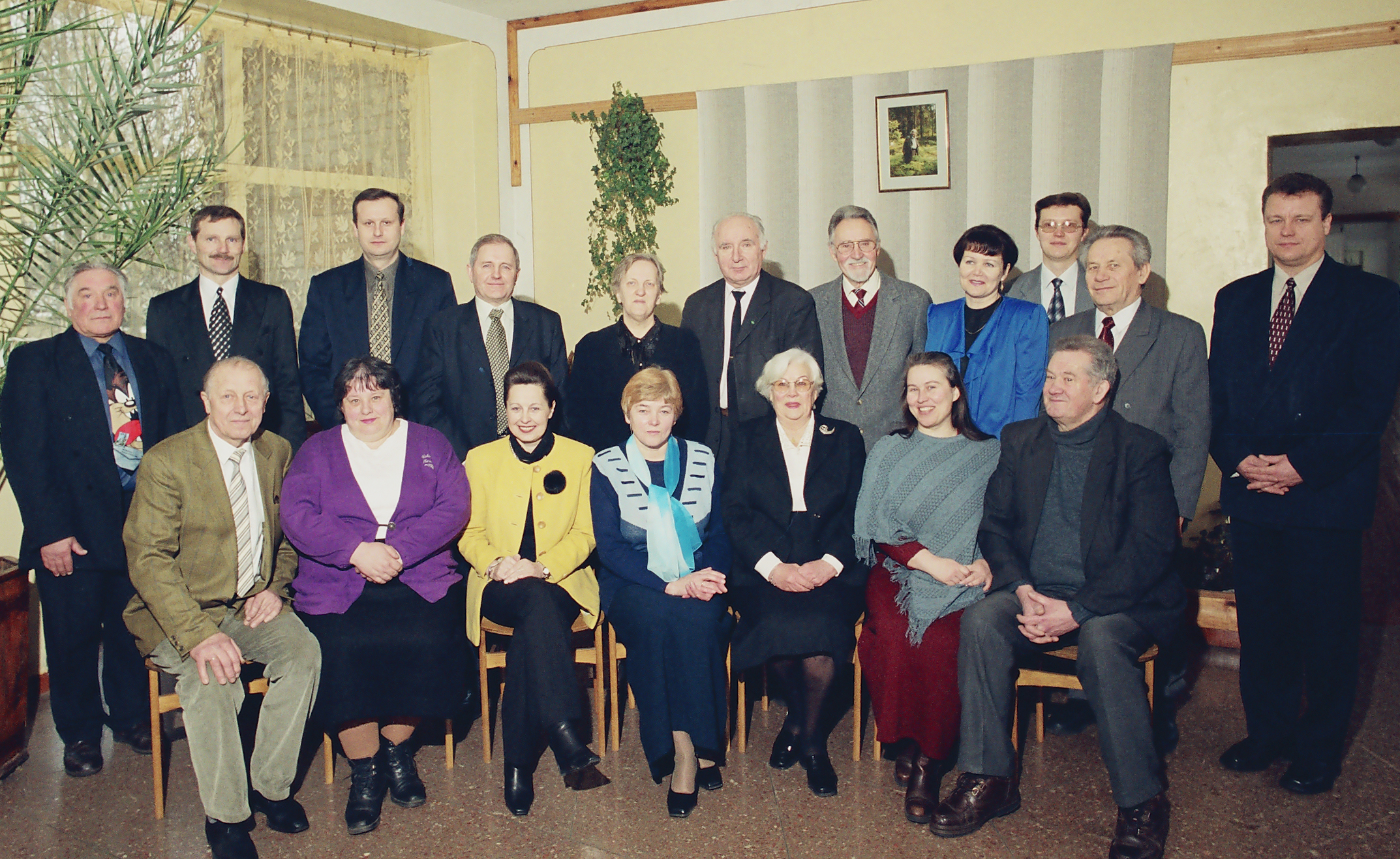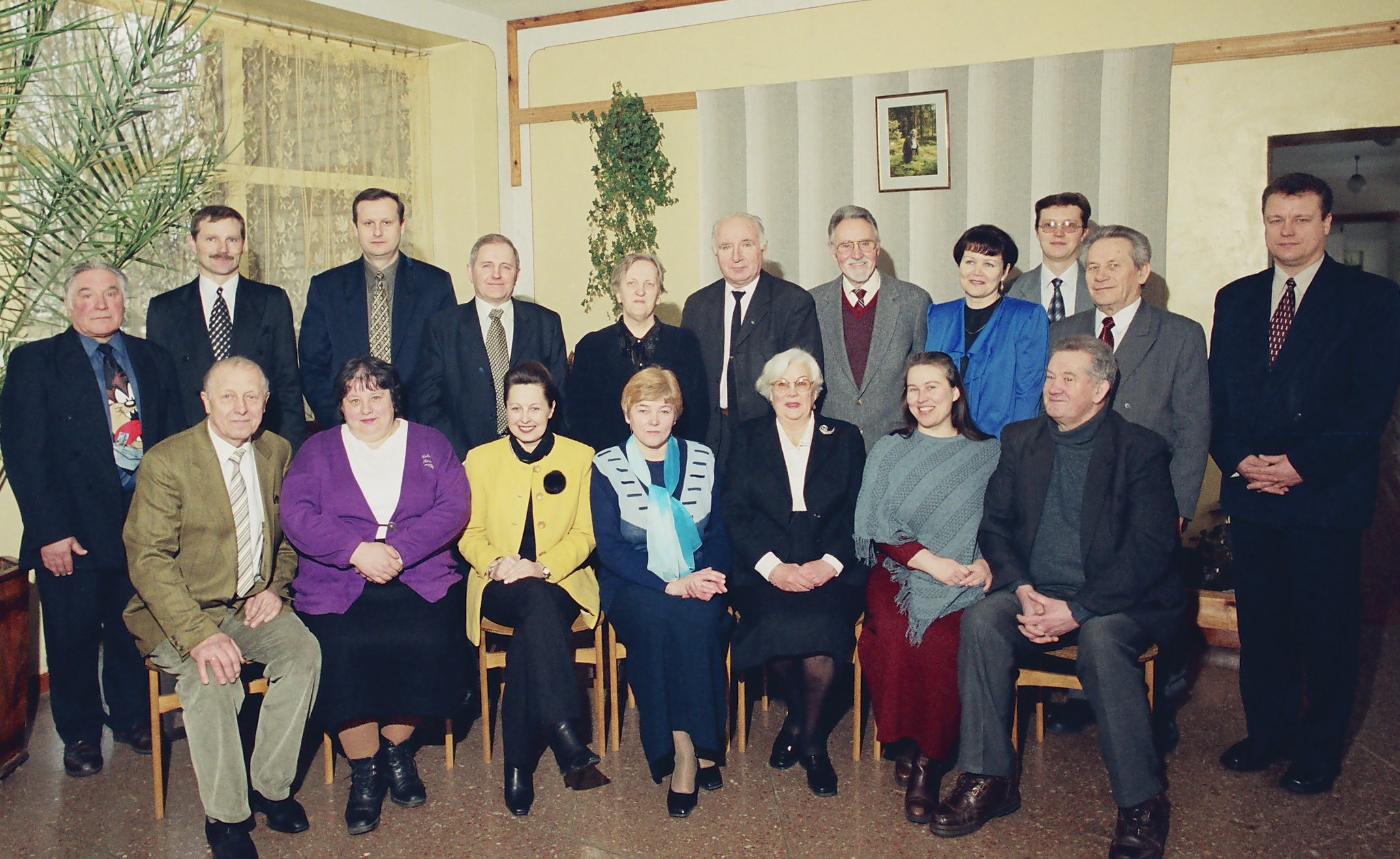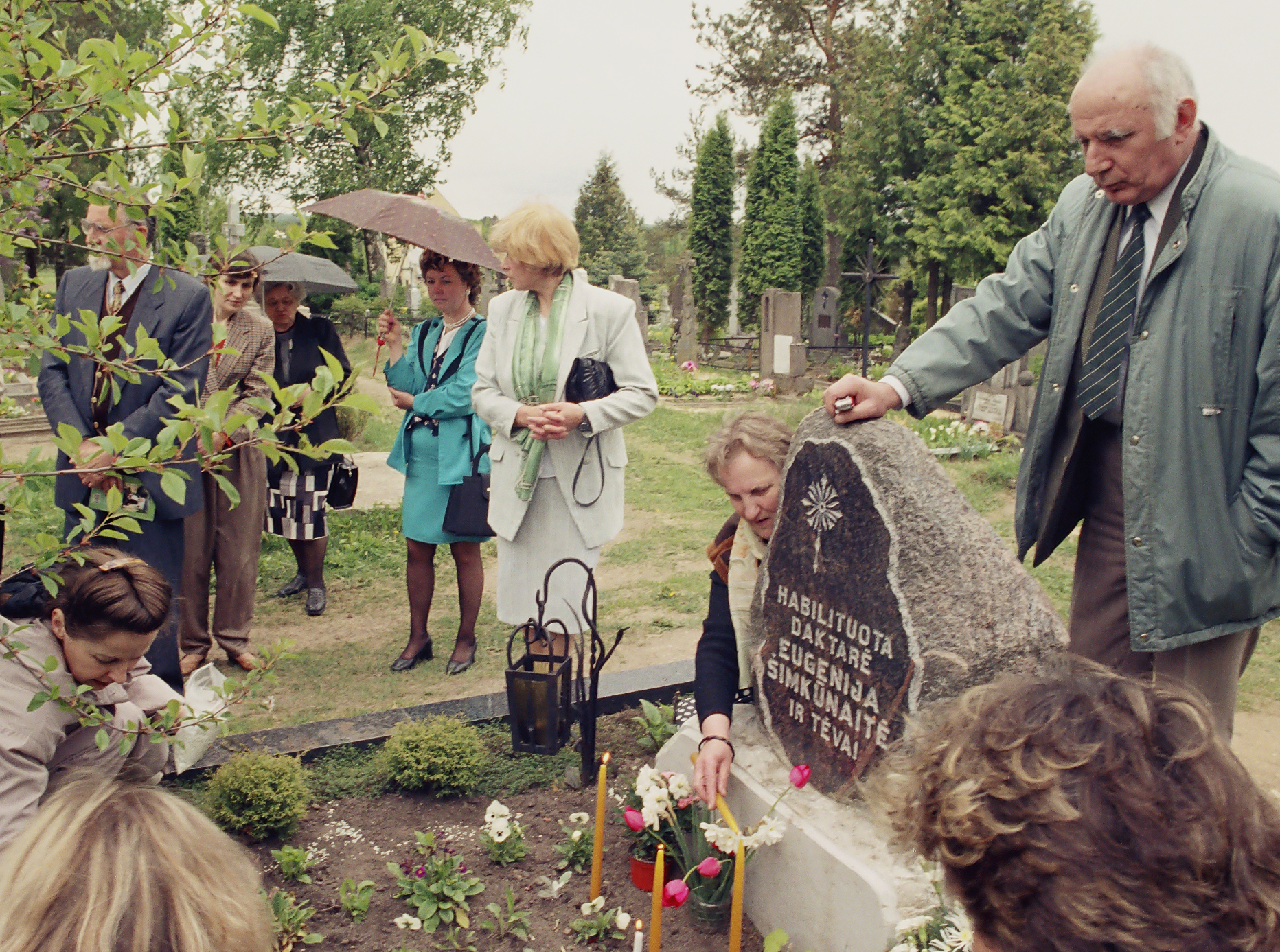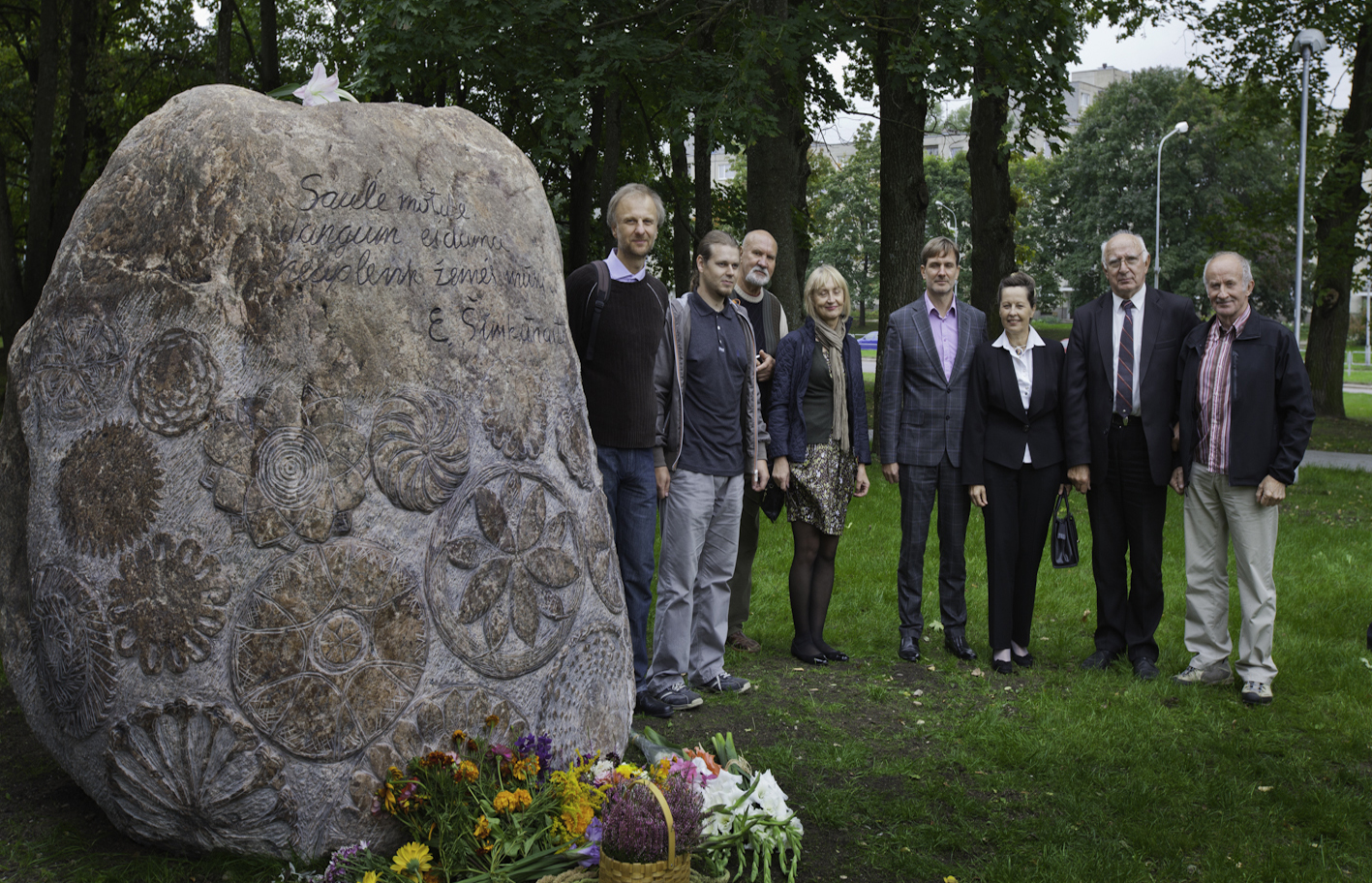 Romas Pakalnis' deep respect for Lithuania's and his homeland's history was expressed on every occasion, whether it was visiting historical sites (such as the Battle of Grunwald and others), honouring the memory of the leaders and participants of the 1863 uprising, or taking care of and making well-reasoned proposals for the proper reburial of the remains of the representatives of the Radvila family, the nobles of the Grand Duchy of Lithuania, in Dubingiai, or bringing back from oblivion the old Kirkliai village cemetery (in Utena district), where his ancestors also rest.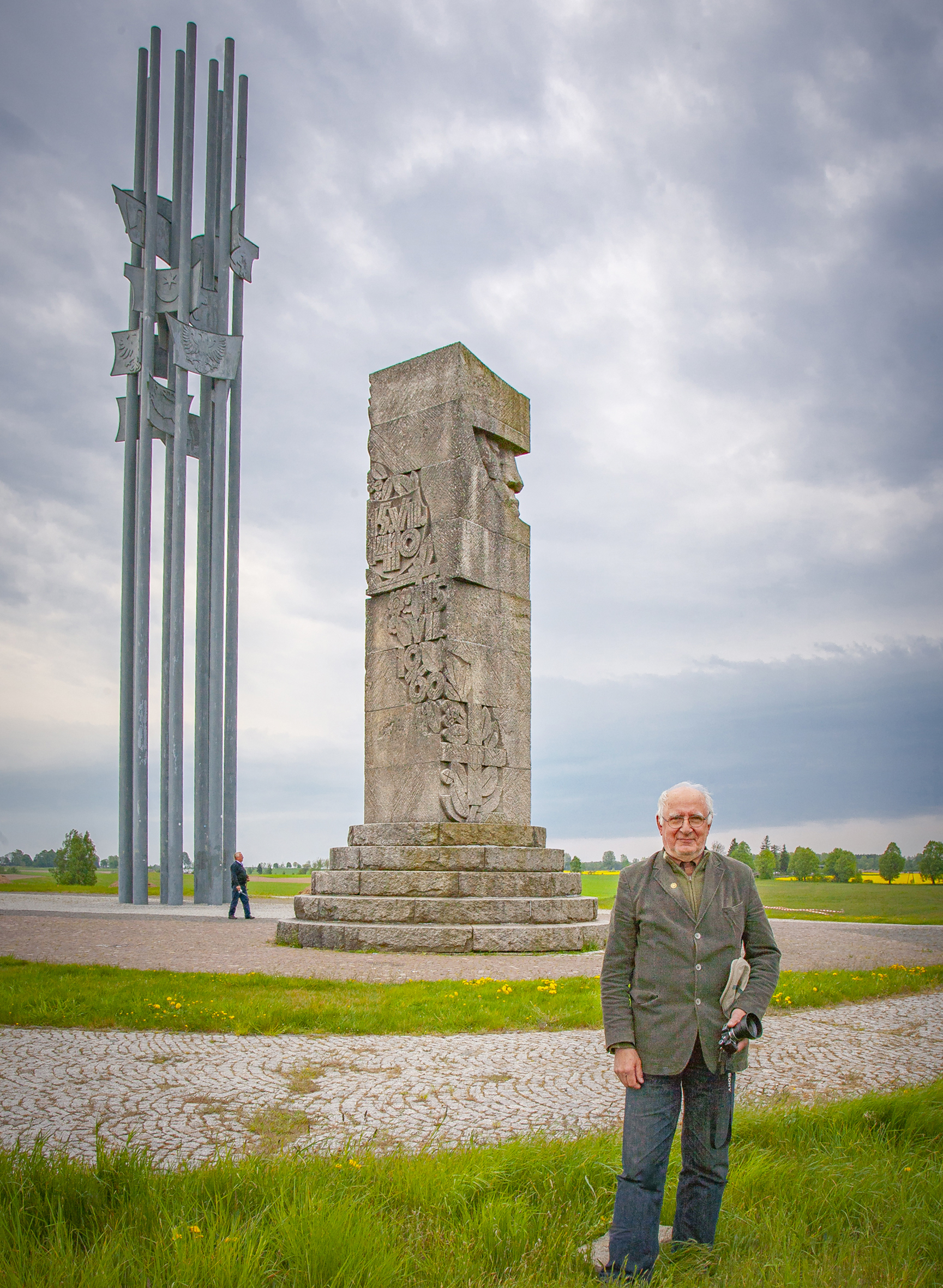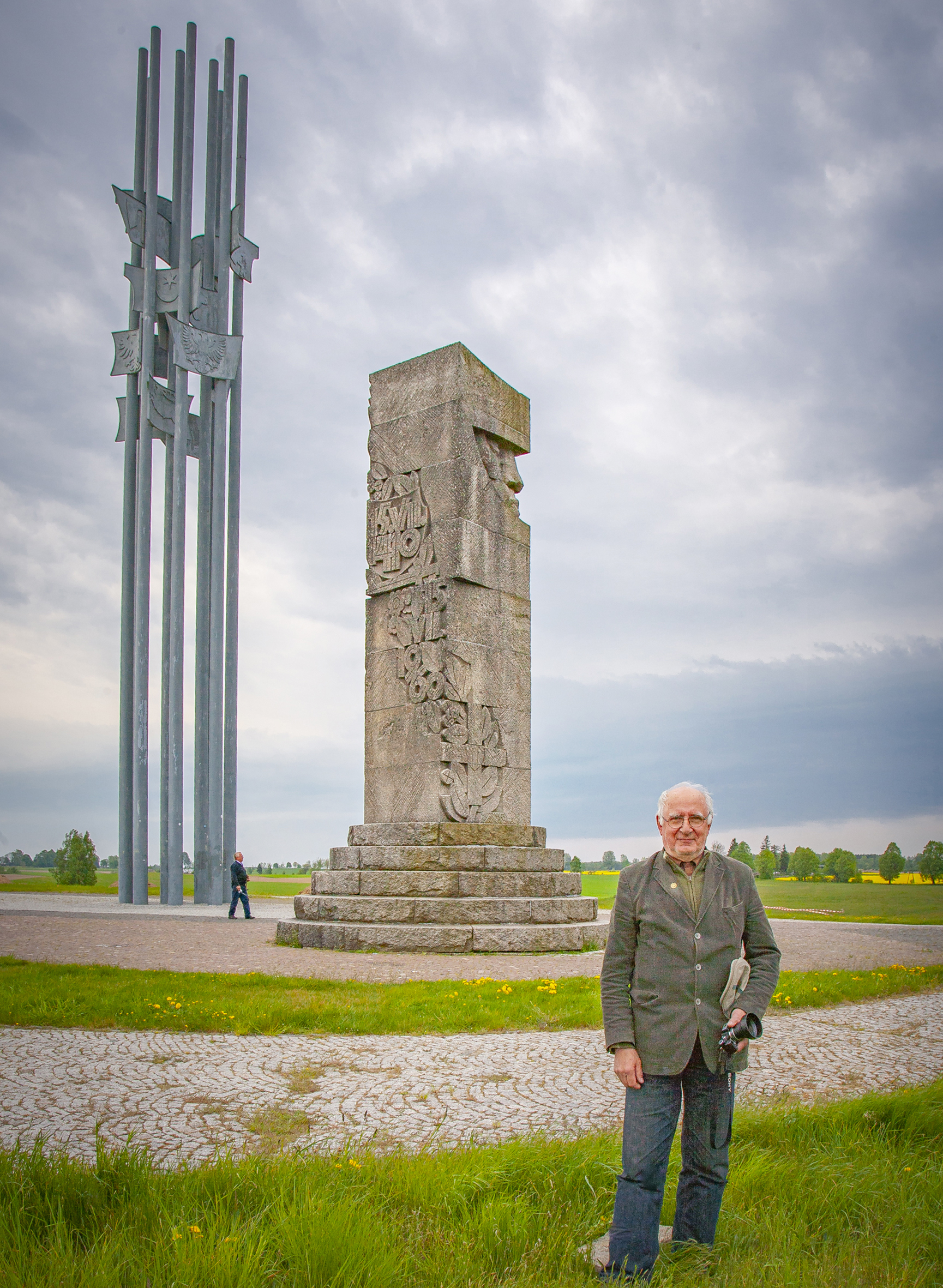 Participating in meaningful activities was the meaning of Romas Pakalnis' existence.
Romas Pakalnis was a sensitive and attentive person who deeply loved his country and the people around him. The breadth of his heart was indescribable – he could advise anyone, and his concern accompanied not just one person if they sought his help or advice. To Romas, everyone was equally important: from the forgetful elders leaving their homeland, unfortunately, to the still-remembered Lithuanian nobles, to the ordinary rural person, to his colleague or companion, and to high-ranking officials in positions of authority.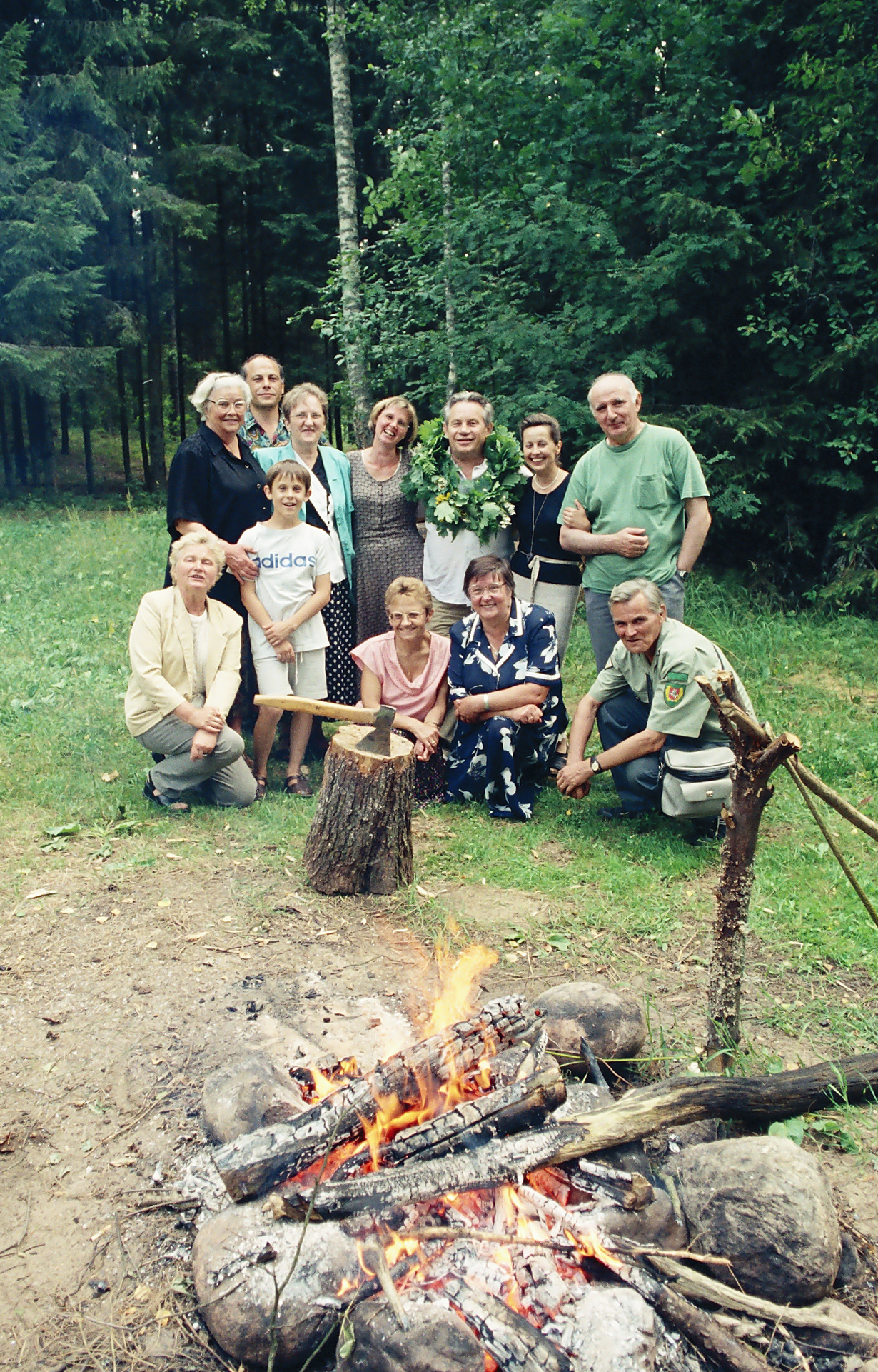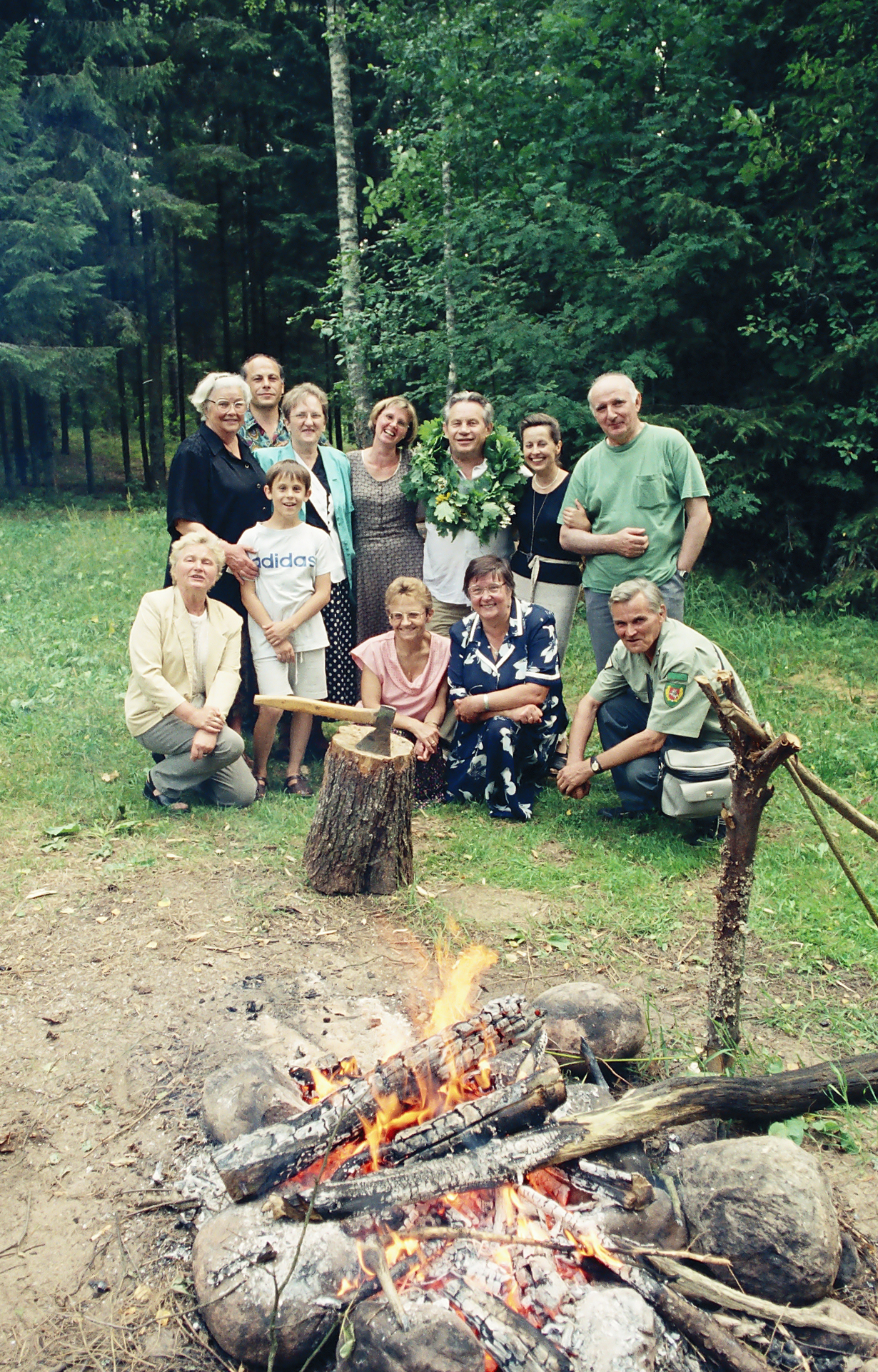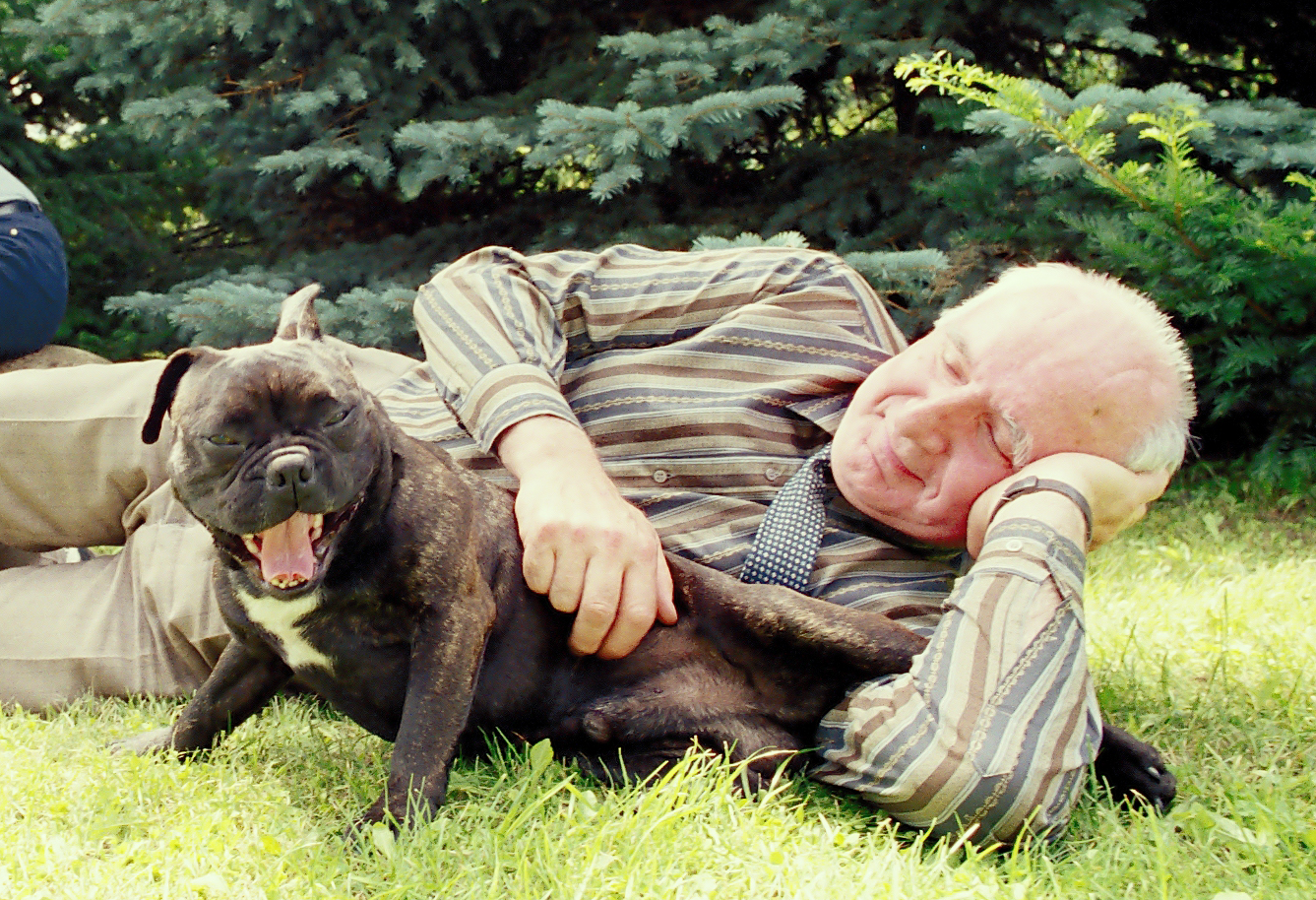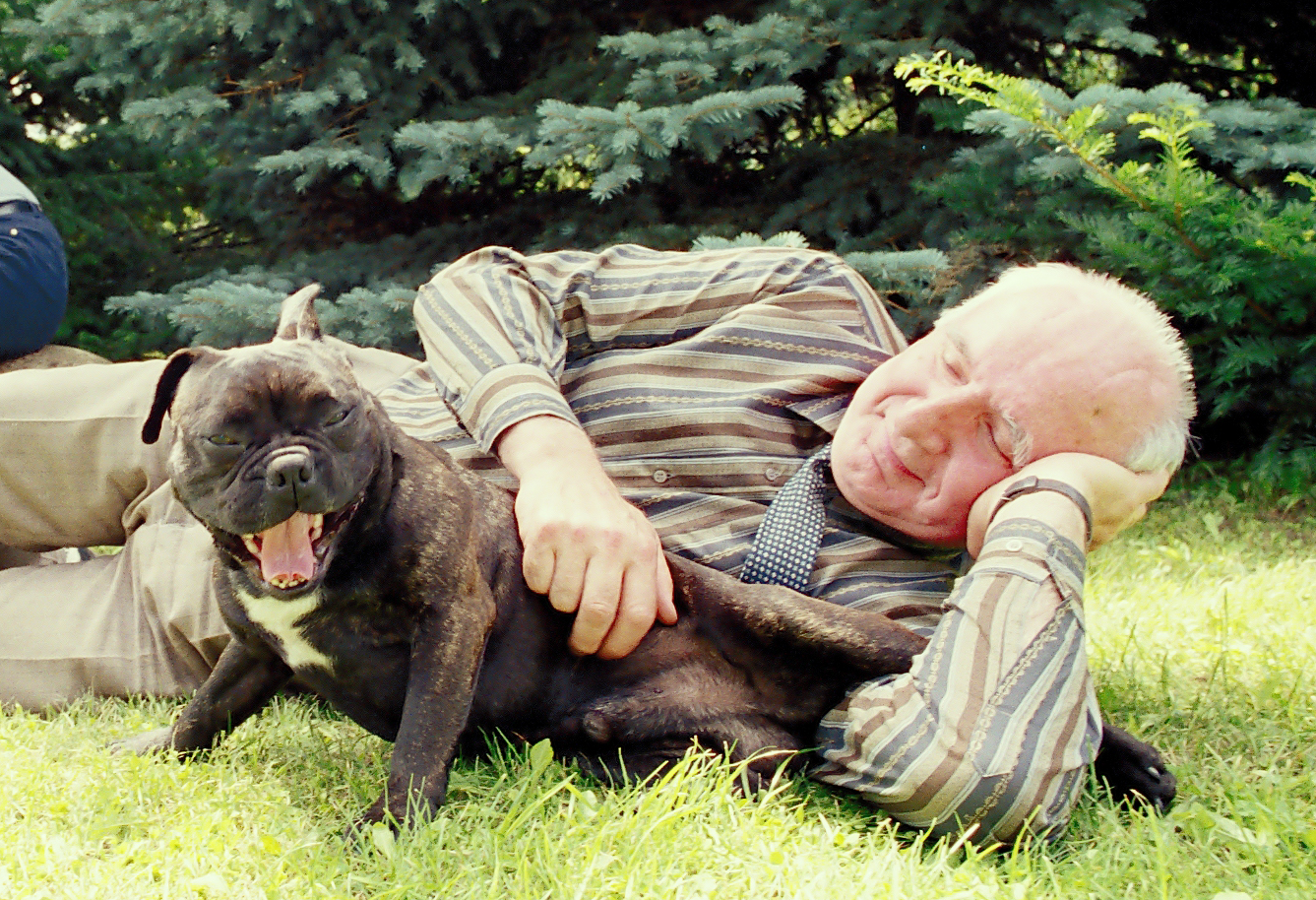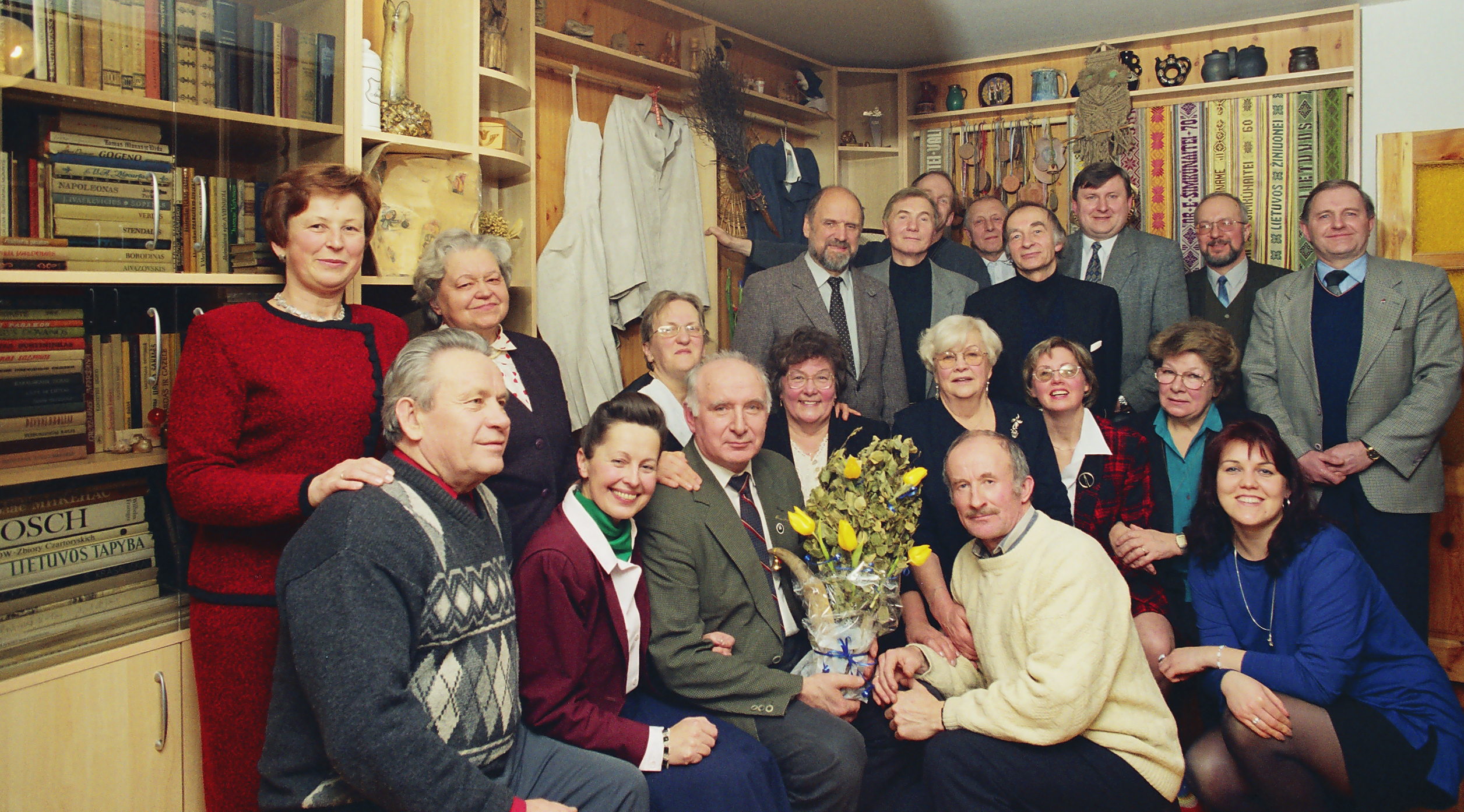 Romas Pakalnis's childhood trauma of Soviet soldiers threatening to shoot his mother near their homestead, the painful experiences of Lithuanian deportations, his encounter with the Soviet State Security special forces' "hot breath on his neck," and the rising idea of regaining independence in the Baltic countries were some of the significant reasons that prompted him to actively engage in the public movement of the Lithuanian Reform Movement (Lietuvos Persitvarkymo Sąjūdis). On 3 June 1988, at a gathering held in the Academy of Sciences Hall, Dr Romas Pakalnis was elected a Lithuanian Reform Movement's Initiative Group member. Romas believed that "only a creative and working society can create a state, not a mourning and crying one. Let's do it; it is our duty to create." Much later, on the eve of 16 February 2018, Romas Pakalnis wrote, "I am thrilled that I had the opportunity to participate in creating and restoring the foundations of our state. I know when the Lithuanian drafts of laws were being prepared. While being in unfree Lithuania, we created and established the foundations of FREE LITHUANIA LAWS (including the basis of modern environmental law). <…> Working in the evenings, after work, without pay, only with the Security Service's list of persons to be eliminated in the event of a successful Moscow coup…" Therefore, the Professor did not mourn but sincerely worked for his country, often leaving little time for his family.
For the past fifteen years, Prof. Romas Pakalnis has worked at the Institute of Botany, later at the State Protected Areas Service and the Lithuanian Nature Fund, paying close attention to the protection and restoration of Lithuania's wetlands. The fate of wetlands was important to Romas Pakalnis from the beginning of his work at the Institute of Botany. In 1968, together with the then-teacher and head of the Laboratory of Landscape Ecology, Prof. Dr Kazimieras Eringis, he prepared recommendations for the protection of the forested Polyma mire (Utena region), which was planned to be drained during Soviet land reclamation efforts to expand the area of cultural pastures. Thanks to these recommendations, the group of scientists was able to influence the officials of the time. As a result, the land reclamation project was changed, with the central part of the mire complex (about 9 hectares) being preserved.
Professor Romas Pakalnis held a special place in his heart for the restoration and improvement of the ecological state of Aukštumala raised bog (Šilutė region) in the Nemunas Delta. While working at the Laboratory of Landscape Ecology of the Institute of Botany, the Professor initiated the first works to restore the hydrological regime of Aukštumala raised bog, creating a system to reduce the negative impact of peat mining on the state of the Aukštumala Telmological Reserve. With colleagues from the Lithuanian Nature Fund, Professor Romas Pakalnis participated in implementing the LIFE programme project "Restoration of Aukštumala Raised Bog in the Nemunas Delta Regional Park" (2013–2017). In August 2020, the Professor regretted that due to his poor health and unfavourable circumstances, he had not been able to visit Aukštumala, but he hoped to do so someday… During a conference for wetland researchers in Gardinas in 2018, Romas Pakalnis said "Life is very short… we must preserve mires so that we would have a possibility to sit on the Sphagnum hummock and think where we are in a hurry…". Life is very short…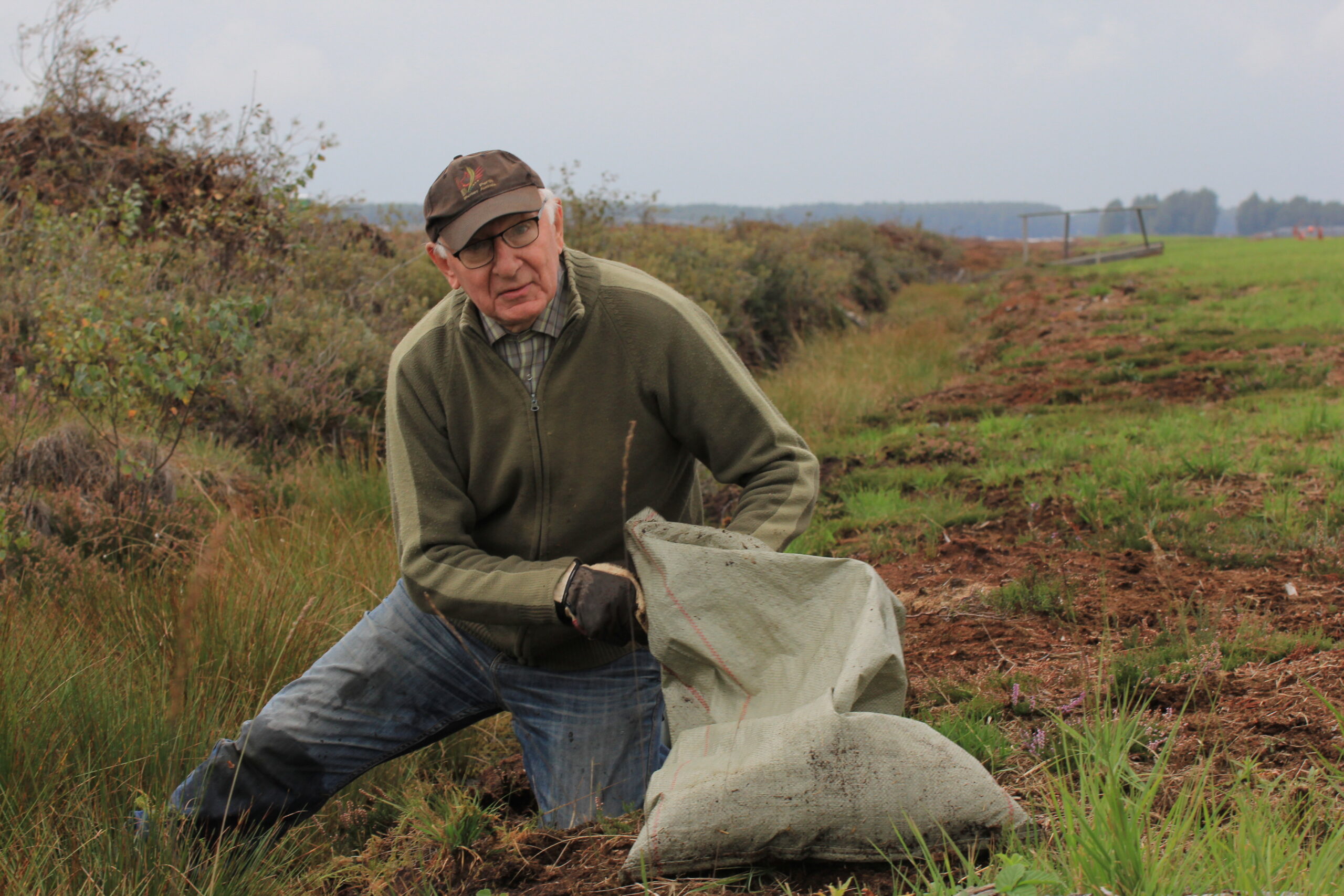 Aukštumala was his love, which gave him a sense of pride and happiness. In his memorable speech to pharmacists in Vilnius, commemorating the 100th anniversary of Lithuania's restoration, he emphasised: "…I have to say that I am glad that I almost do not write papers anymore, but with young colleagues, we have managed to do what guarantees the preservation of the cradle of global peat research for centuries in Aukštumala. That's why I feel happy…"
Early morning on 20 September 2020, took the life of Professor Dr Romas Pakalnis, a scientist, landscape ecologist, naturalist, environmentalist, peat researcher and restoration initiator in Lithuania, forester, public figure, demanding and broad-minded colleague, resourceful and patient Teacher. Today we do not hurry and thank Him for the knowledge and scientific ideas presented, the ability to gather like-minded people, and for that incredibly subtle sense of humour, patience, optimism and unwavering belief in our Nation and State!
Today we remember the words of Dr Romas Pakalnis – a kind of oath for us to "Be better to each other! Without waiting for any occasion, living in joy even in the grey everyday life. And not sometime in the distant future or even tomorrow, but already today and every day. Our losses and joys should always remind us that we have only a very short blink of this earthly life, which can be enjoyed more by embracing each other and reaching out more often with a greeting, help, and a hand full of condolences."
We invite you to remember Professor Dr Romas Pakalnis and once again watch the TV programme from the series "Lithuanian Naturalists as Creators"
Dr Jūratė Sendžikaitė, a researcher at the Institute of Botany of the Nature Research Centre; an expert at the Foundation for Peatland Restoration and Conservation.
Birutė Karnickienė, Chairwoman of the Board of the Eugenija Šimkūnaitė Charity and Support Foundation
Photos from the family archive, also by Jonas Danauskas and Laima Šveistytė.
Pavasarį galima stebėti daug įdomių reiškinių. Apie vieną tokį labai patraukliai rašė dr. Eugenija Šimkūnaitė "Ežerai krauju plūsta". Susidomėję tuo, kreipėmės nuomonės į Gamtos tyrimo centrą – norėjome sužinoti, ar vis dar ir dabar ežerai paplūsta "krauju". Kompetentingos specialistės Judita Koreivienė, Jūratė Karosienė ir Jūratė  Kasperovičienė maloniai sutiko pakomentuoti tas įdomybes. Dėkojame joms už laiką, skirtą šiam reiškiniui paaiškinti.
Skaitykite:
Eugenijos Šimkūnaitės straipsnis
Gamtos tyrimo centro darbuotojų komentaras
2023 m. kovo 11-ąją – Lietuvos nepriklausomybės dieną – paminėjom 103-iąsias Eugenijos Šimkūnaitės gimimo metines.
Ta proga Utenos kolegijos studentė, Eugenijos Šimkūnaitės vardo stipendininkė Ugnė Šinkūnaitė kolegijos bendruomenę, fondo narius ir kitus svečius pakvietė į virtualią kelionę įžymios vaistininkės, liaudies medicinos tyrinėtojos, visų laikų garsiausios tauragniškės takais.
Ugninis stipendininkės vardas ir tik vienos raidės skirtumas pavardėje magiškai lėmė nuoširdų ir kūrybišką polėkį populiarinant Eugenijos Šimkūnaitės asmenybę, pristatant kultūrinį bei mokslinį palikimą. Ugnė pagal savo sumanymą jau aplankė Utenos rajono gimnazijų moksleivius, jiems papasakojo apie neeilinę asmenybę, nuveiktus darbus, pristatė maršrutą ,,Eugenijos Šimkūnaitės atminimo takais".
Metų bėgyje numatyta moksleivius sukviesti į protmūšį, kurio laimėtojai turės galimybę vykti maršrutu ir gyvai pamatyti objektus ir vietas gimtuosiuose Tauragnuose, Utenoje, Kaune, Vilniuje bei kitur. Maršrutu numatyta pasidalinti per Utenos turizmo ir informacijos centrą, kad kuo daugiau žmonių turėtų galimybę susipažinti su tautos žiniuonės, kaip dažnai vadinama Eugenija Šimkūnaitė, palikimu.
Ugnė džiaugėsi galinti prisijungti prie prasmingos veiklos ir garsinti įžymios kraštietės darbus.
Kviečiame susipažinti su Ugnės Šinkūnaitės sudarytu maršrutu ,,Eugenijos Šimkūnaitės atminimo takais"
Kaip kasmet, metus pradedame su nauju Eugenijos Šimkūnaitės kalendoriumi. Šįkart pasirinkta įdomi tema labai išraiškingai atskleidžia 19 kapinių meistrių idėją pavaizduoti garsiosios tauragniškės būdą ir veiklą. Vartydami "Karpinių kalendorių" tarsi brendame per aukštaitišką žydinčią pievą, nužertą saulės spindulių ir svaiginančią čiobrelių, vingiorykščių, liepų aromatu. Trumpam sustosime pasijutę, kad ne pievoje, o gamtos soste sėdime. Ir daug atgaivos pajusime. Pasklaidykime, džiaukimės ir dėkokime karpinių meistrėms, taip pagerbusioms žymiąją Utenos krašto dukrą.
Kalendorių sudarė Daiva Kviklytė-Čebylienė (Utenos kraštotyros muziejus).
Nuotraukoje – Rasos Rainienės karpinys "Žiniuonė".
Turime galimybę vėl prisiminti Eugeniją Šimkūnaitę ir jos kūrybą.
Mūsų fondo prašymu ir rūpesčiu "Indraja – Saulės duktė" jau anksčiau buvo suvaidinta Verkiuose Ignalinos krašto folkloro ansamblio "Čiulbutė" (režisūra ir scenarijus Ferdinando Jakšio), o 2021 m. šio įsimintino kūrinio inscenizacijos  ėmėsi  Utenos kultūros centro  Tauragnų skyriaus mėgėjų teatras MOKAS ( režisierė Loreta Juškėnienė, dainų mokė meno vadovė Vilma Valienė).
Vaidmenis kūrė:
Indraja- Ada Paukštytė
Močia Indrė- Valda Žebelienė
Sėlys- Matas Paukštė
Želmis- Vidas Juknevičius
Grybautoja- Loreta Juškėnienė
Uogautoja- Raminta Levčenkaitė
Žabininkė- Rita Pundzienė
Riešutautoja- Aldona Kirkienė
Atvažiavėlis- Gintautas Valkauskas
Indrajos dvaro viešnios- Oksana Neliubšienė, Danutė Valkauskienė, Vilma Valienė.
Spektaklis ,,Indraja- Saulės duktė"- teatro ,,Mokas" aktorių ir Tauragnų folkloro kolektyvo bendras darbas.
Premjera įvyko 2021 m. liepos mėn. 24 d. Daugyvenės kultūros istorijos muziejaus- draustinio Kleboniškių kaimo klojime.
Dėkojame joms ir vaidmenis kūrusiems už šią dovaną.
Išsamiau sužinosite, kas ta Indraja, kokia ji ir iš kur atėjo, paskaitę išsamų ir paslaptis atskleidžiantį Gražinos Kadžytės straipsnį "Eugenija Šimkūnaitė ir Indrajos "byla".
http://www.llti.lt/failai/TD60_spaudai_internetui-194-203.pdf